Capps Middle School
Capps Middle School enjoys a close-knit community of students and faculty, where 132 students attend the fourth through sixth grades. We are proud of our students' drive to succeed, our teachers' academic and personal professionalism, and our parents' willingness to give of their time and talents. Together, we will continue to be a top-performing school in Arizona.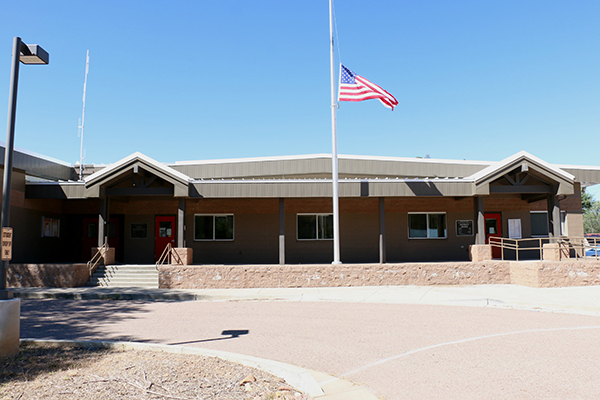 Our Mission
Our mission is to prepare all students for success. All students can learn and will have opportunities to develop in academics, vocational skills, arts, fitness, social, and civic responsibilities. Parental support is vital to student success. We will help students prepare to master the Arizona State Academic Standards and to do well on mandated high stakes tests.
Back to School Protocol
In partnership with our parents and community, the Heber-Overgaard Unified School District retains our commitment in providing a quality education for all of our students in a safe and nurturing environment. Our back-to-school protocol provides information on the following:
Return dates
Student responsibilities
Parent responsibilities
Teacher/staff responsibilities
Start and end times for each school
And more
Please take a moment to review our back-to-school protocol below for more information.
A Message from our Principal
Dear Parents,
I hope you are having a wonderful summer. It is my pleasure to be a part of two schools known for their academic excellence at a state level and all the way down to our local level. I am delighted to be your principal at Mountain Meadows Primary School (MMP) and Capps Middle School. Thank you for your support!
We are looking forward to a normal start to the school year this year. School will officially begin on Wednesday, August 3.
We will be hosting meet the teacher night at both campuses on the evening of Tuesday, August 2.
Mountain Meadows at 5:00 p.m. (Please meet in the cafeteria)
Capps at 6:00 p.m. (Please meet in the PAC)
Capps and MMP will start school at 8:00 a.m. and end at 3:00 p.m. Please do not drop your child off before 7:30 a.m.
I would ask that you please do not park in the student drop-off zones at either campus and leave your vehicles. I will have signs at both schools in regards to these zones in hopes to promote a safe area for our students to load and unload.
We have a few new staff members at both campuses. We hired Jeff Quinn as a 5th-grade teacher. Jeff has 15 years of teaching experience and is an author of over 24 books written. Brandie Means is our new Capps special education teacher and is starting her 14th year in teaching. We hired Sharon Baker as the new MMP special education teacher and she is formally from our area and raised her family here many years ago. Welcome back, Sharon! We also welcome Holly Pearce to MMP as a first-grade teacher. Mrs. Pearce is a recent graduate with many new ideas.
Finally, I want to say thank you to all our families for the never-ending support you give us. You make such a difference in our ability to succeed. Thank you for your support, and have a great school year!
If you should have any questions please call us at (928) 535-4622.
Sincerely,
Jim Maner
Jim Maner
Principal