Mountain Meadows Primary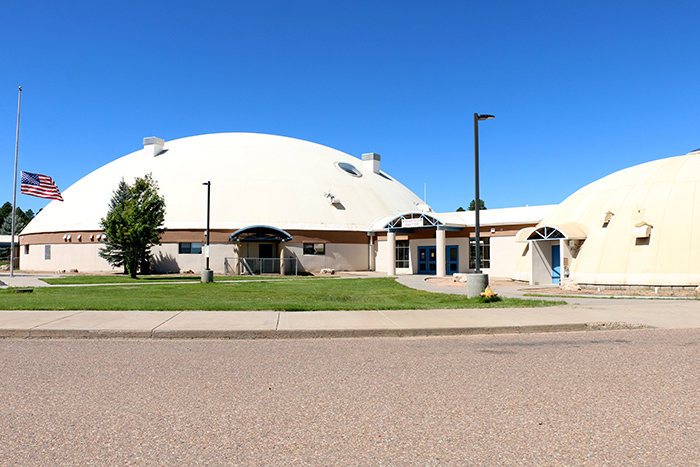 Welcome to Mountain Meadows Primary School! We believe that communication is a vital tool in your child's education, and we hope you will visit this page often to keep you apprised of the daily happenings at our school. We are proud that the Arizona Department of Education has named us a "Highly Performing" school. This means that, based on state assessments, we meet or exceed the state performance and progress goals. This achievement is due to the awesome families whose children attend our school and the dedicated staff that strives for excellence in teaching these great kids. If you need to reach one of our staff members, please see our staff page.
Back-to-School Protocol
In partnership with our parents and community, the Heber-Overgaard Unified School District retains our commitment in providing a quality education for all of our students in a safe and nurturing environment. Our back-to-school protocol provides information on the following: 
Return dates
Student responsibilities
Parent responsibilities
Teacher/staff responsibilities
Start and end times for each school
And more
Please take a moment to review our back-to-school protocol below for more information.
Parent Teacher Committee
The Parent Teacher Committee is committed to the success of each student who attends our school. We host fundraisers that help support needed programs and equipment for our school. We will, together, work on issues that directly affect each child in our charge. Research shows that the more involved a parent or guardian is in their child's education, the more successful that child will be. Please contact the school if you have any further questions.
A Message from Our Principal
Dear Parents,
I hope you are having a wonderful summer. It is my pleasure to be a part of two schools known for their academic excellence at a state level and all the way down to our local level. I am delighted to be your principal at Mountain Meadows Primary School and Capps Middle School. Thank you for your support!
We are looking forward to a normal start to the school year this year. The school will officially begin on Wednesday, August 4. 
We will host meet the teacher night at both campuses on the evening of Tuesday, August 3.
Mountain Meadows at 5:00 p.m. (Please meet in the cafeteria.)
Capps at 6:00 p.m. (Please meet in the PAC.)
Capps and MMP will start school at 8:00 a.m. and end at 3:00 p.m. Please do not drop your child off before 7:30 a.m. 
I would ask that you please do not park in the student drop-off zones at either campus and leave your vehicles. I will have signs at both schools in regards to these zones in hopes to promote a safe area for our students to load and unload. 
We have a few new staff members at both campuses. Glory Polley is now a fifth-grade teacher. She served as an aide for us last year. Capps school has a new secretary, Shirley Heeringa. Mrs. Heeringa comes to us with many years of experience. Stop in and say hi to Mrs. Heeringa. We also welcome a new school nurse, Marsha Nine. At Capps, we welcome Joy Koke and Joleene Booeher as instructional aides. At Mountain Primary we welcome Adeline Jones, Briana Ojeda, and Susan Thorson as instructional aides. 
Your students should bring a student handbook home the first week of school. We urge all of you to read through the handbook with your child. 
If you should have any questions, please call us at (928) 535-4622.
Sincerely, 
Jim Maner
Jim Maner
Principal